My cousin's dogs had babies about 3 weeks ago. Her dog is a Pom/Pekingese and Yorkie/Shih Ztu. So the babies are like... a 1/4 of everything lol. Funny thing is, both her dogs have white fur and most of the pups were black. There are 5 girls & 1 boy pup. We get to take one home in 4 more weeks :). We went to go visit them today...

The puppy batch!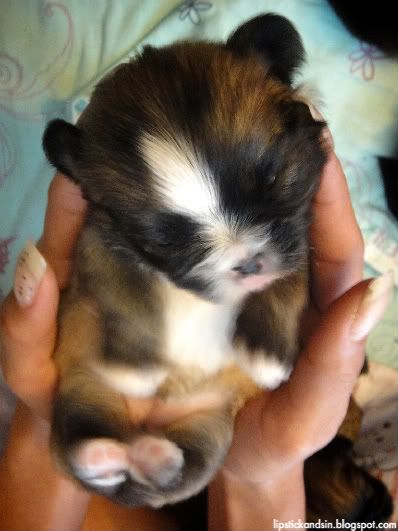 As soon as I saw them, I wanted this one... but my cousin already had dibs on it. :'(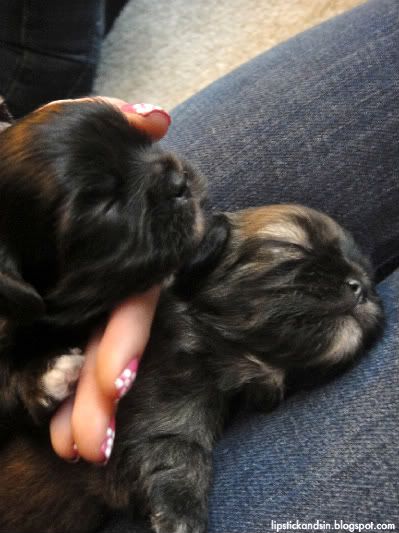 They were so cuddly and cute <3333 ahhhh. The black one on top is mine :) look how tiny they are compared to my hand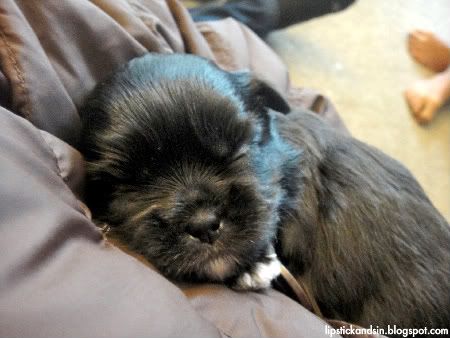 Our puppy :) She's a girl. We believe that since both her parents have white fur her color might change. Ahhh and we have yet to decide on a name for her. Any suggestions?