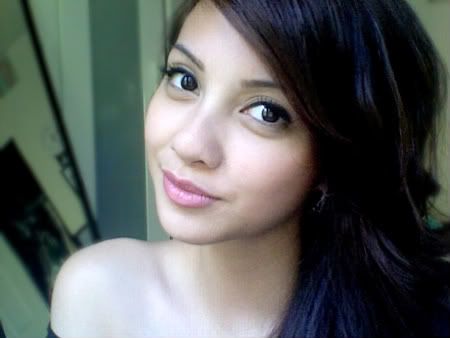 Basic facts:
My name is Rose Meagan. Rose for short. I was born on September 6, 1988; making me 26 years of age. I was born and raised in Washington. A Highline Community College graduate in Respiratory Care. I'm a proud single mom to my very handsome son, Julian Tristan. I'm a full blooded filipina. English is my first language, Tagalog is my second language (although most of the people I know don't even know I speak it fluently).
Interests & hobbies:
I love make-up, fashion, shoes & anything and everything beautiful. I'm not the best at these things... but I love being able to express my creativity through it. You are your own walking canvas. You are your own work of art. The way you dress, the way you put your make up on, the way you carry yourself are just many ways to define who you are. I believe I have an eye for creativity. And I'd like to share it with everyone :) On my free time I like to spend time with my son, watch a lot of movies, paint my nails, organize my room (I know... lol), online shop, fashion research, dance, listen to good music, spend quality time with my family, gossip with girlfriends, take vacations when I can.
Places I like to frequently visit:
Las Vegas, Nevada & Honolulu, Hawaii. One day, I would LOVE to travel to Europe and Japan.
Would you like to know anything else?
Give me a holler at my email:
rmtvillaluz@gmail.com
Tweet me:
@rosemeagan
_
Follow me on Instagram: @rosemeagan
Facebook me:
facebook.com/rosemeagan