Nails of the week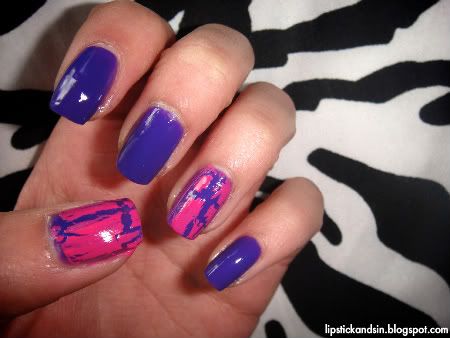 Dark purple - L.A. Girl DISCO brites in "Hustle"
Pink - China Glaze crackle polish in "Broken Hearted"
// Edit March 20
I just found out last night after a night out at the club that the L.A. Girl "Disco Brites" glow under a black light... SUPER COOL! My toes and fingers were glowing :) Just thought I'd share!